ROBBY'S CORNER:
WHAT'S IN STORE FOR 2014?
As great as 2013 was, I am confident that 2014 is going to be incredible. This past year was a great one, though ending with the detached retina was not a real thrill. (FYI I am doing fine and prayerfully things should get back to normal in a few weeks.) However, it already seems that God is opening so many new doors. It's amazing!
December wrapped up as a great service month.  We were able to deliver about 200 pairs of shoes to the Orlando Rescue Mission for the children to have as Christmas presents. Elizabeth Lynn, Manager of Volunteer Services wrote a note, "The shoes were amazing. It was so wonderful to be able to give these shoes to the kids for Christmas!
Thank you for your help in getting those for the families. Thanks for the support."  She also noted that they can use socks. So if you have some new socks or others that are still in good shape, we will take those along with shoes.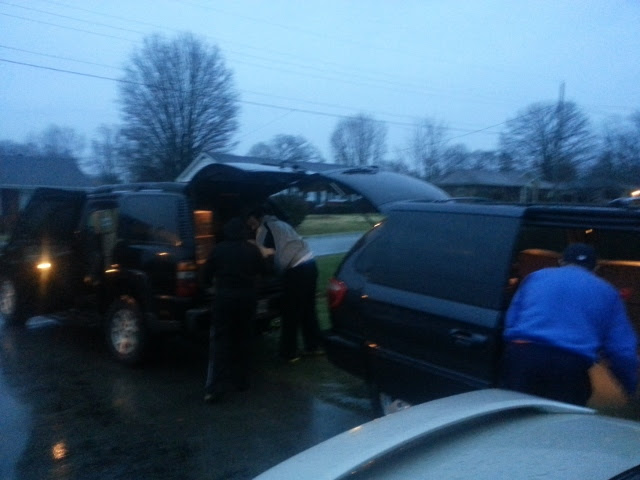 I want to say thanks to some folks that helped make this possible.  Because of the eye surgery, I could not make this delivery. But Joey, Ryan and Amber drove up from Knoxville and made the run for me.  In November, Jerry helped drive me to Onedia to pick some of the shoes for this trip.
A new team that is starting up is the 8U baseball boys team in the Louisville, Shelbyville, and Lawrenceburg area. Darin Young is the coach and though they have not played yet, they did volunteer to ring the bell for the Salvation Army.
Mike Walker led a group of men into Luther Luckett Correctional to play basketball. The squad went 2-1 and had a great time in sharing testimonies.
Finally, our 17U girls fastpitch team, under the direction of Kevin Johnson took gifts to a family as a team in the Louisville area.
I am sure that some of the other teams have been involved in some ministry activities, I just have not been given details.
With all this being said, 2014 is ready for a blast off.  The first week of January, there will be 15 men sharing the Gospel though softball in Florida prisons. This annual trip kicks off the year in a high octane fashion.
More trips are being planned as new teams keep calling and asking what they can do. It is amazing how God keeps opening doors and bring the people around to walk through them.
Please keep us in your prayers as we are trying to do all that we are called to do!
— Robby
"Christmas is getting here much earlier than it used to" is what I have been hearing more than ever before.  Folks are starting protest groups about stores opening up earlier on Thanksgiving night, while others are making Black Friday a family tradition.
It does seem that we have lost some of the emphasis of Thanksgiving, that of being thankful. But the question is: why is that important?
I don't believe in accidents. I believe that God puts things together for a purpose.  So, I would like to share a few thoughts on how I believe some things work together.
Thanksgiving is a time of thankfulness. Psalms 100:4 says "Enter into His courts with thanksgiving, and into His courts with praise! Give thanks to Him, bless His name."  We seem to be challenged to think more about what to be thankful for.  Everyone has some things to be thankful for, but a Believer in Christ has even more.  Not only can we be thankful for all that God has given, but we should be even more thankful for who He really is.
As we truly experience a heart of thankfulness to God, then the desire to be obedient to Him is even greater.  When a player is really appreciative of who his coach is and what his coach is doing for him, there is a greater desire to work hard and play hard for him.  In the same way, as a Follower of Him, because of all He is and does, I want to be obedient to please Him.
Now let me be clear, I'm not talking about being obedient in order to earn God's love, I'm talking about being obedient to show how much we are thankful.
I have always found it so interesting that the precursor holiday to Christmas, is one that celebrates thankfulness.  Here comes the rub!  During this time of year, we are made more aware of the needs of others.  Why is it that we only take this time of year to recognize the year around needs of others? It's truly a shame to think that we only take one time of year to stop and take others into consideration.  We have many that are in need and it seems that during Christmas many are willing to try to help others.  As followers of Christ, we need to be the ones leading this.  The world will try to drag us into the celebration of the Christmas season but neglect the purpose for our celebration.
We celebrate the birth of our Savior because we are thankful for what it really means.  Therefore, because we are thankful, we are more willing to be obedient to reach out to others.  Thankfulness leads to obedience.
There is one more step that occurs, blessings. When we are obedient to God we are blessed. Deuteronomy 28:2 says, "All these blessings will come on you and accompany you if you obey the Lord your God."  Matthew 6:33 also says, "But seek ye first the kingdom of God and His righteousness, and all these things will be added unto you."
Let me say that all blessings may not come immediately.  There are also times where there is some adversity that occurs when we decide we will obey.  Many may not like our obedience, but God does. God is faithful and does bless our obedience.
So what comes next? Thankfulness for our blessing! "Wait, am I seeing a pattern?"  Yes! A pattern that says: when we are thankful, we want to be obedient. When we are obedient we are blessed and when we are obedient we are once again thankful!
    Be thankful, be obedient, be blessed! Merry Christmas!
-Robby
————————————————————————————

SHOES HAVE BEEN DELIVERED
The Lord gives so that we can give! Sports Reach knows this all too well.  Last April, we decided to purchase 1000 pairs of new tennis shoes to give away. We were going to get the shoes for $2600. We had paid for them along the way and still owed $1400. Time came in November for us to pick them up and we were ready to pay for the shoes.  Once we loaded them up and set down to settle up, the owner of the company said, "Don't worry about it. The Lord has blessed me so here you go!" Wow!
A couple of days later, we picked up another 150 pairs of new shoes (still have to get the other 150 from them) from a friend and began to see where these needed to go.
As I was in Kissimmee last week, I visited FBC of Kissimmee. It was mentioned in the service that they had been contacted by the local school system to help with a major need. There are over 5000 homeless children in the system and there will be 5800 by school years end.  As they spoke about other projects their church was working on, I started thinking about the shoes.
After talking with the pastor, we decided to take down a load. A couple of us left on Thursday and dropped off 400 pairs of new shoes this past Saturday. Later this month, we will be taking a load to a group in Birmingham, AL and an additional delivery to Orlando Rescue Mission.
God has opened many doors for us to help other people minister in their local areas.  Thanks for all those that are helping us help others!
———————————————————————————-
MATCHING CHALLENGE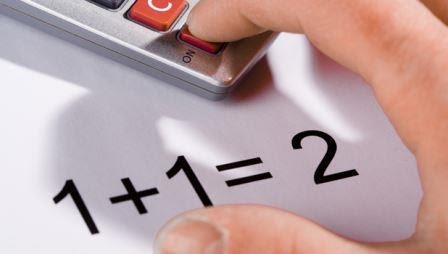 We have been praying about "year-end giving." This is a time that many will make a donation to various causes. We have had many people praying as to what God wants from us and how He will enable us to reach others in His name.
God has answered our prayers and three folks have come forth and given a $12,500 challenge. Our prayers are that we can meet this challenge. We need to match this so that we can be assured of getting it all. Please keep us in your prayers.
It you have a desire to give, you can do so by contacting Sports Reach at speer_rds@hotmail.com or at 270-572-3131. Within the week, you will also be able to donate on line at www.sportsreach.org
I am asking you to prayerfully:
Contribute to meeting the challenge. Remember for every dollar that is given, it will be doubled. God has opened many doors and we know He will provide. We ask you to pray and see how God would have you involved.
Ask God to direct others to be involved.
October was wrapped up with a bang as fifteen players headed to the "chamber of commerce weather" of Central Florida for a Mini Softball Mission Trip. With 8 players never having been in a prison, there were many questions as to how this trip would go. The questions were answered quickly as the team went 10-1 and saw 45 inmates make first time decisions. The team visited Lake CI, Avon Park CI, Putnam CI, CFRC East and CFRC Main.
For Lake CI, it was the first time to host a team in many years. This was the prison that Sports Reach made their first visit to over 20 years ago as the Kentucky Baptist Sports Crusaders. Warden Hummell loved the group and said, " Any place I work, Sports Reach is welcome."
This mini trip sets the stage for seven trips to Florida prisons, homeless shelters, and rescue missions during January, February, and March of 2014.
*********************************************************************************************
HOW WILL YOU BE INVOLVED?
November brings a beautiful time of year with all the magnificent colors exploding for us to enjoy. It also brings some, thinking and planning for year-end giving. Many individuals and groups do the bulk of their charitable giving in December and are now making decisions as to where they will give. If this is you or you are open to making a contribution before the end of the year, please prayerfully consider partnering with Sports Reach. This has been a challenging but great year and next year will be more of both.
The schedule the Lord has placed before us is one that is the most demanding that we have ever undertaken. With this, we need more people than ever that will commit to pray this thing through. We need more volunteers to not only go and play, but to come be part of a group that just shares. Finally, we need more financial help. We know that God has always provided and always will. We are asking to see if you are part of the way God will be providing.
Please prayerfully consider if you would like to be a part of this ministry in any capacity. Just let us know!
–Robby
CAMPBELLSVILLE UNIVERSITY FOOTBALL PLAYERS SPEND SPRING BREAK MINISTERING

By Jordan Cornett / Campbellsville University Sports Information
CAMPBELLSVILLE, Ky. — Servant leadership is more than just an idea for 11 Fighting Tiger football team members and their coaches. The group of athletes, led by former Campbellsville University assistant head coach Jim Hardy and quarterbacks coach Hunter Cantwell, spent their Spring Break in Florida ministering in several prisons and homeless shelters through Sports Reach, a Christian outreach program that uses sports to share Christ.
"Hopefully this experience gives the players a developed mission mind and heart for reaching outside to other people and sharing the Gospel of Christ," said Hardy. "We have a mission statement here at the university about servant leadership. The best way to learn is to get involved and give back in a higher calling."
The group spent a week in various parts of Florida, playing softball at three different correctional facilities and ministering in two different homeless shelters.
After arriving to Cabot Lodge in Lake City on Thursday, Feb. 28 the group traveled the next morning to the Union Correctional facility in Lake Butler where they played softball with 55 prisoners.
"Union is a last-step type of prison," said Hardy. "Those men are unlikely to ever get out, so us being there means a lot to those men."
On Friday the group went to the Reception Medical Center (RMC) and played ball two times as well as visited the facility's Intensive Care Unit to pray with the patients. It was here that freshman lineman Rick Raley learned an invaluable lesson.
"After we played ball, we were ministering to about 40 inmates," said Raley. "Then the canteen opened and every one of them left in the middle of us sharing. All that stayed behind was the security guard. We were really bummed, but we began praying together for the prison. When we were done the guard walked up to us to let us know that even if we didn't change anyone else's life that day, we had changed his. That moment taught me that God is always the one doing the work and not us."
Orlando was the next stop for the Fighting Tigers. After worshiping at the First Baptist Church of Kissimmee, the group headed to the Orlando Union Rescue Mission where they spent the next two days working. Some of the athletes used this time to split off from the group and share Christ with the homeless men while the others served meals, cleaned tables, and processed luggage and personal property of the men.
The athletes got a break on Tuesday afternoon after serving at the Osceola Christian Ministry Center with a trip to the Orlando Wet and Wild Water Park.
The final two days of the trip were spent at the Sumpter Correctional Institution. After playing ball the first day with the inmates, the facility allowed the group to lead a service in the gym for the entire prison, something never before permitted. Joining the CU crew was a soul gospel band within the prison.
Senior linebacker and defensive end McKale High shared a personal testimony of faith to the inmates, something he believes God used in a great way.
High told about a serious jet skiing accident he was in this past summer. He was riding with a friend when he hit a wave at 60 mph and nosedived. His friend flipped off and broke the side mirror, leaving a sharp piece of fiber glass sticking out that ripped High's right arm from shoulder to wrist.
"It ripped my flesh from bone without damaging any arteries, bones, or muscles," said High. The doctor's called it a miracle. By earthly standards I shouldn't be here right now, let alone have an arm with full use. Two months after the accident I was back on the football field, though. That event heightened my faith incredibly, and I think the prisoners really soaked the story in."
Six inmates prayed to receive Christ that day according to Hardy. In total, almost 50 different men from the shelters and prisons made a decision for Christ over the course of the team's week.
"My favorite part of the trip was meeting some of the inmates," said Raley. "God showed me that some of the most Godly men are behind prison bars. Yes, it is definitely a dark place that needs Christ but some men there shine so brightly for the Lord already. One man told us he wouldn't change a thing he did wrong because it brought him to prison where he ended up being saved. He now shares that with the whole prison."
GIRLS FASTPITCH SOFTBALL
Over the past summer and fall season that has just come to an end this past weekend; the girls of the Sports Reach 18U fast pitch softball team have had a number of accomplishments.
They took the Tennessee State Championship Title over the summer in the USFA TN State Tournament.  Also, the ASA Kentucky State Tournament which was hosted in Louisville, KY by Sports Reach they took the State Championship Runner Up Title finishing is second place in the 18U division.
They completed a mission trip over the summer in the month of July in Knoxville, Tennessee volunteering at two different boys and girls clubs, then helping Grace Baptist Church with their youth group to feed the homeless in downtown Knoxville.  They finished up in Murfreesboro TN last weekend at the ASA TN Fall Expo.  They played in the 18U Gold division and finished with 3 wins and 3 losses, with very stiff competition.
Several of the girls have signed with commitments to colleges., while others continue to make their visits. Please pray for these decisions.
We are very proud of the accomplishments that this young team has made, especially over the fall season. Praise The Lord.
————————————————————–
If you would like to recive these newsletters and other updates via email, please join our email list by clicking here.
First, again we are so grateful for every single person that shared their time to help make our auction the blessing that it was that evening and will continue to be, all for God's Glory. Below is the video we shared during the auction that Coach Mitchell graciously prepared for us and making it available for all. We know it will be a blessing to you and those you share it with, just as it was to us in attendance…