The Eastern KY Sports Reach team traveled to Atlanta on October 25-27. Friday, we spent time at Cliffton Sanctuary Ministries, which is a homeless shelter in downtown Atlanta. There, we were able to serve food, wash dishes, and share the Gospel with around twenty men from all over the country. Of those twenty men, six of them made decisions for Christ. It was a great night! The trip only got better from there. On Saturday, we were in Phillips State Prison, which is just a few miles outside of Atlanta. It was the first time Sports Reach had been in their facility and a long time since anyone has visited them in general. The men were very receptive, and things went smoothly. We were able to share the Gospel with around seventy men while seeing eleven of them make decisions for Christ.
The team went 5-0 on the day and had a great time of fellowshipping and spending the day loving on the men as they were excited to have some visitors finally. I didn't think Sunday could be better, but it was. We were in Hays State Prison, which is about an hour north of Atlanta. They haven't had visitors in almost ten years. They welcomed us with open arms, and the men were overwhelmed with our ability to talk and love on them. They hadn't had that kind of affection from anyone in a long time and were very receptive to it. We were able to share and play ball with around forty men on Sunday, and of those men, sixteen made decisions for Christ. That made a total of seeing thirty-three men come to Christ throughout the trip, praise God!
Both facilities were eager and excited to hear from us. I am already making plans to go back as soon as possible.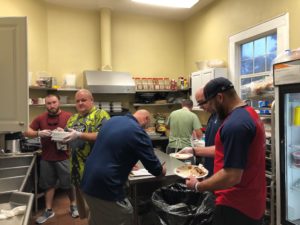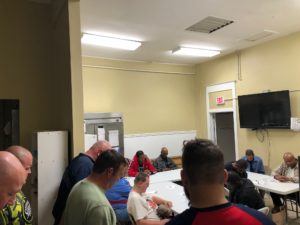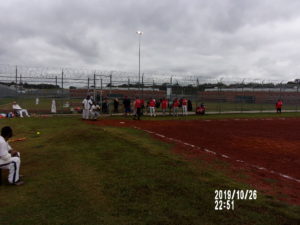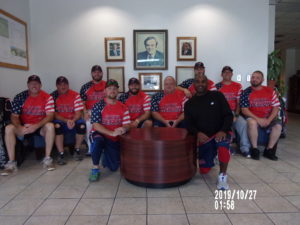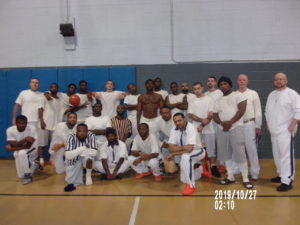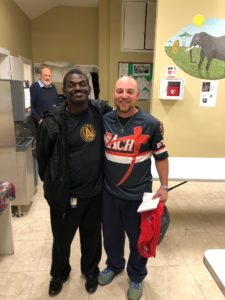 Back to blog