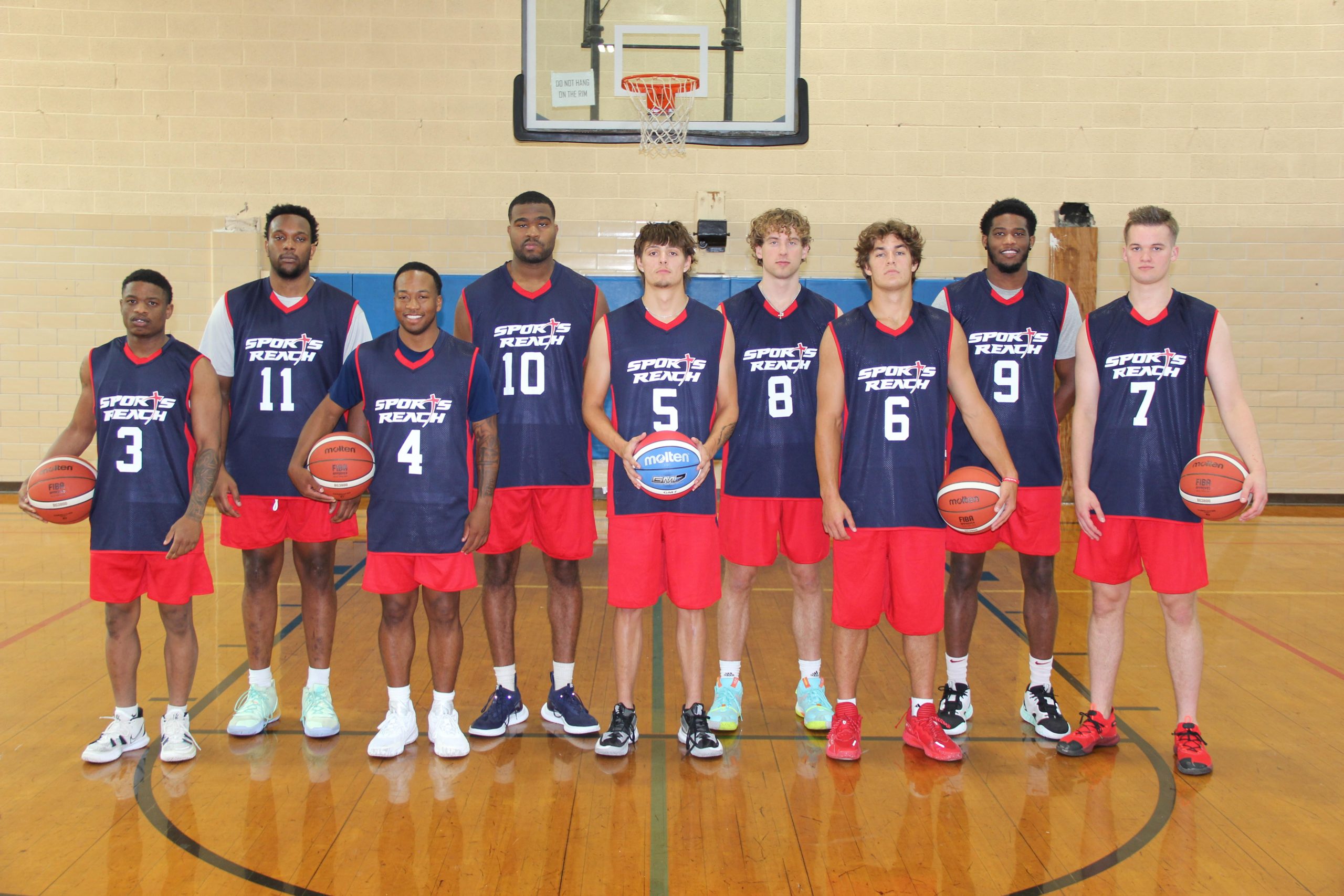 (May 12, 2022) — Sports Reach Basketball is announcing the 2022 Jamaica Basketball Tour roster. Sports Reach Ministry was created in 1986 to give American university athletes the opportunity to do mission work through the platform of sports, travel the world, experience international basketball play, meet new people and learn about and participate in new cultures. This team is made up of 9 players from 8 different universities from across the country. The tour will be from May 14th through May 29th. 
Before embarking to Jamaica, the team will attend a five-day training camp in Waco, Texas where they will train for games, and prepare for their mission work and cross-cultural experience. In Jamaica, games are scheduled with university teams, pro/clubs teams, and national team players. The team will also conduct youth camps/clinics and get to experience the local culture and see what is considered some of the most beautiful places on earth. 
The team is coached by Kelly Combs who has 18 years of college coaching experience and 15 years of international coaching experience. This is the first tour he has coached to Jamaica. Coach Combs says, "I am very excited about this group of young men. I think they are all great people as well as basketball players. I believe this is a great opportunity for these young men to get international playing experience while giving them a chance to grow personally. It will be a life-changing experience. Basketball provides such a unique experience for these guys. Many have never left theUS and because of basketball they will get to go to a new country developing friendships with the influencers of another country".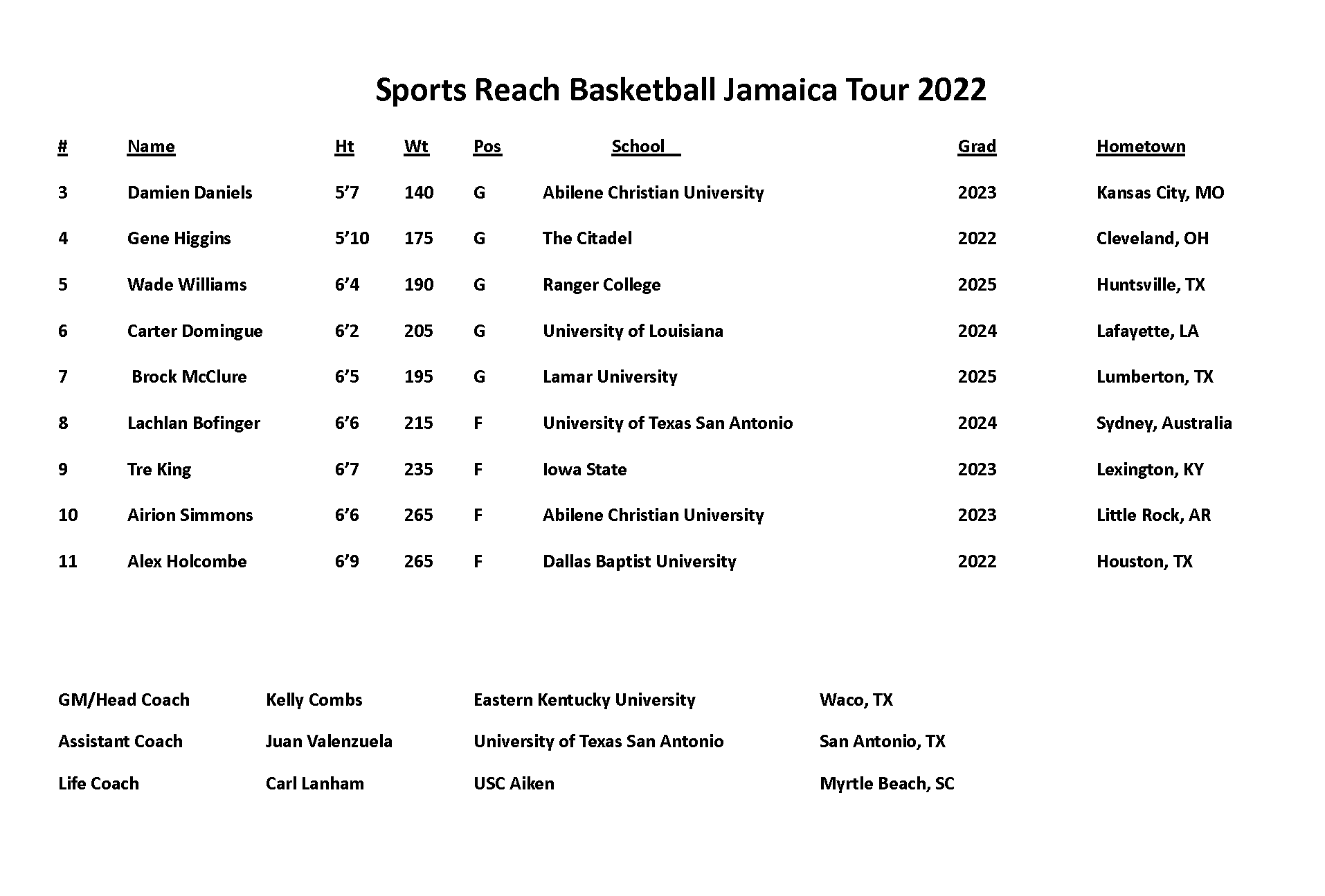 Back to blog