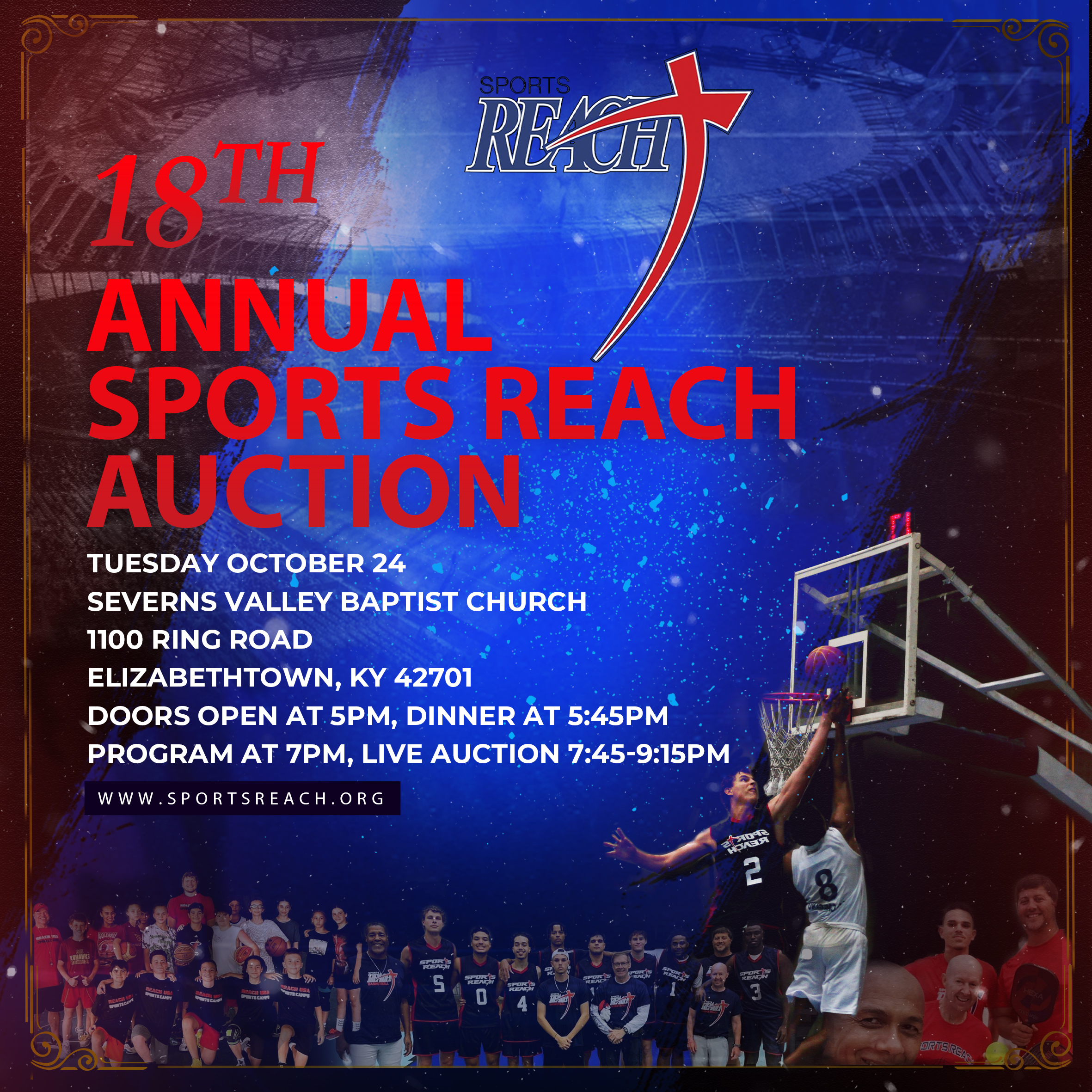 Tuesday, October 24, at Severns Valley Baptist Church is our 18th annual Sports Reach Auction. It's our first in-person fall auction since 2019 prior to Covid.
We are very excited to celebrate Sports Reach where it all began almost 38 years ago. Robby Speer and Larry Pursiful were on staff together at the church in 1986 when God laid the vision for what would become Sports Reach on their hearts. What began as Kentucky Baptist Sports Crusaders would eventually become Sports Reach, and here we are over 30 countries and 5 continents later, celebrating all the Lord has done!
Join us that evening with doors opening at 5 pm, dinner at 5:45 pm, the program at 7 p.m., and a live fundraising auction at 7:45 p.m. Come celebrate and support Sports Reach as we move into our 38th year of using sports to share the gospel around the world. God's Glory!
Back to blog